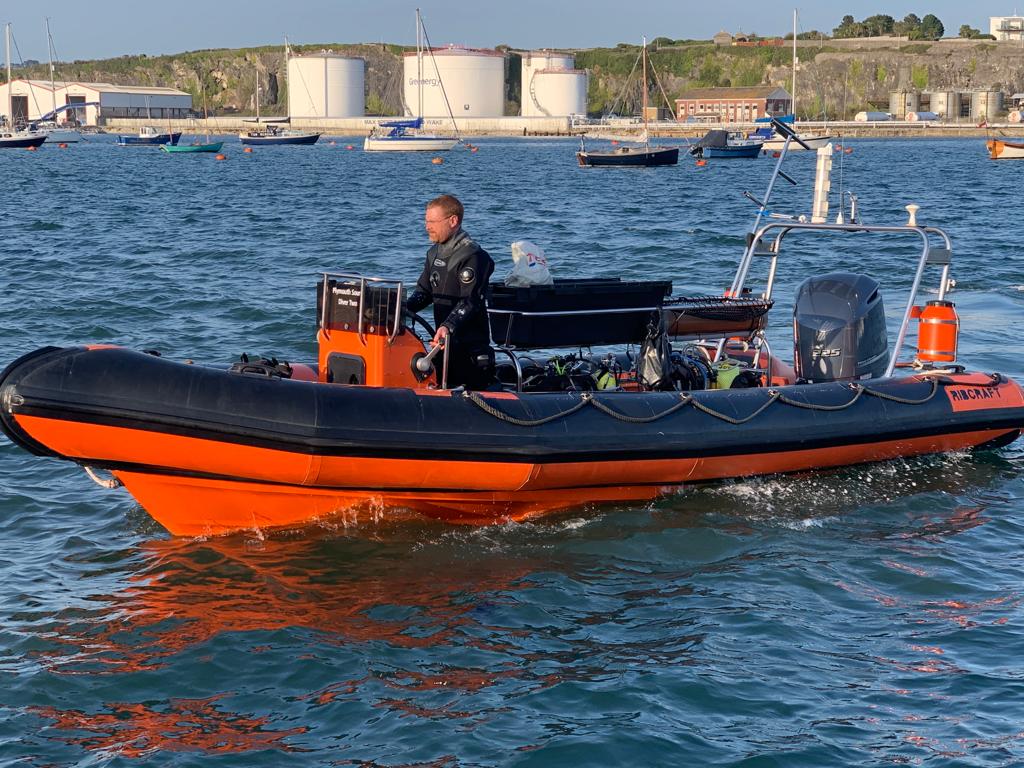 Plymouth Sound BSAC is fortunate to have access to two Ribs which allow us to cater to different group sizes and dive site locations. Both Tornado and Ribcraft are stored at The Mount Batten Centre in the Club Headquarters.
Diving with Plymouth BSAC offers you year round diving and the chance to dive the lesser visited sites within a 20 mile limit of Plymouth Sound. Plymouth has a wonderful maritime heritage that stretches from the Bronze age to the present day that includes maritime and shipping, military and aircraft, fishing, industrial and transport, piers, docks and harbours as well as Roman and prehistoric sites.
As a club we are fortunate enough to have Mallory Hass as a club member. Mallory is the lead behind The SHIPS Project which undertakes research and exploration of maritime historical sites. Which is of interest and benefit to club diving as members can be called upon to dive unknown and never visited diving marks within Plymouth Sound.
Plan a Dive
Plymouth Dive Sites
Inland Dive Sites
Deep Wreck diving from Plymouth
Other sites
North Cornwall wrecks: