East Point – 50:07:666 N – 04:00:461 W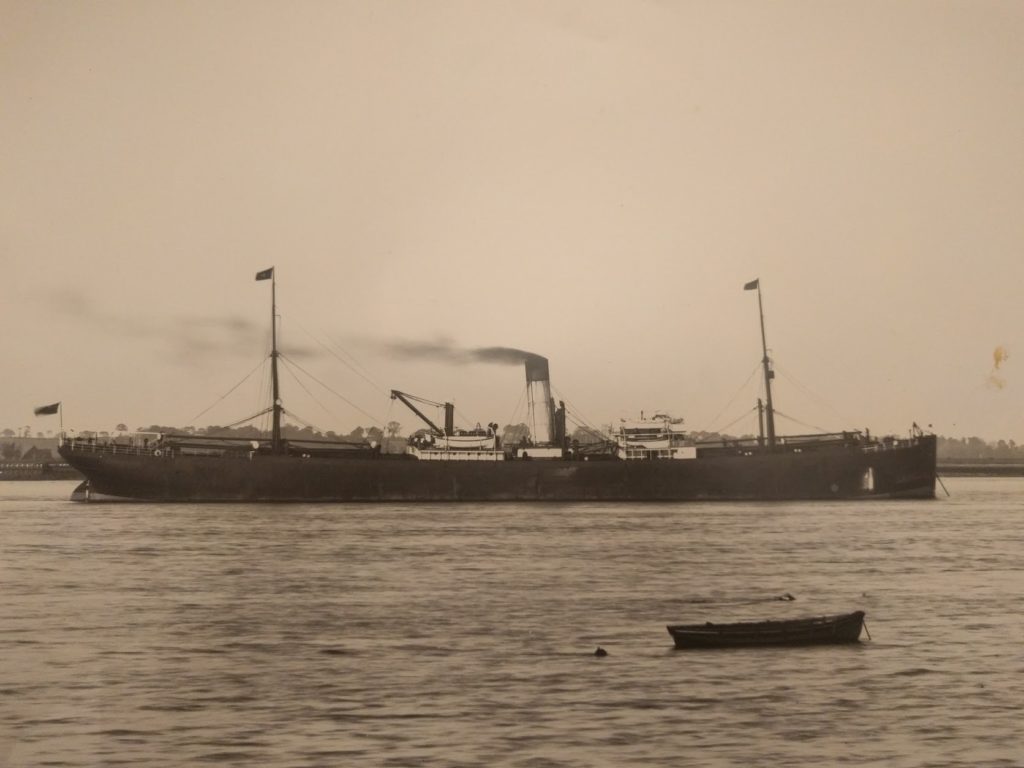 The East Point was a cargo ship that was built in 1901 by JL Thompson at the Sunderland yards. The vessel was powered by a triple expansion engine and had 3 boilers. Tonnage of 5234 and nearly 120m long. A big ship. As WW1 developed she became a defensively armed ship.
On 9th March 1917 she was heading for Philadelphia from London when she was attacked by a German submarine (U-48) and subsequently sunk some 9 miles south eastwards from the Eddystone lighthouse.
However, although the vessel was fatally torpedoed she didn't sink straight away but continued on moving through the water. Meanwhile U-48 ascended to periscope depth intent on more attacks. But the sub was right in the path of East Point. A collision was inevitable, the conning tower of the sub was damaged and 2 men died. The sub quickly descended to the seabed at about 70m, effected repairs and then ascended. Owing to the damaged conning tower the sub had to continue back to Wilhelmshaven on the surface for 6 days. Being a determined sub she still sunk an extra sailing vessel on the way back.
Meanwhile the East Point had sunk. All 45 crew survived and were transported to Plymouth.
Here's a description:
http://www.maritimequest.com/daily_event_archive/2014/03_mar/09_east_point_u48.htm
For today's divers the wreck lies upright from about 68m seabed. The East Point is an impressive wreck. Although the bow section is well broken up, midships is reasonably complete but the stern is still good and stands proud of the seabed at 52m. The bows lie SW at 213 degrees. Slack water is the usual 3 hrs before and 3 hrs after HW at Plymouth.