Eddystone (50º10.818 N, 004º16.006 W)
The Eddystone lighthouse is about 19 km south of Plymouth Sound and offers diving from the shallow kelp-covered gullies on the north side to the rocky reefs on the south (the position given), where drop-offs reach depths of around 40m.
The Eddystone is great for both novice and experienced divers with its fantastic life and rock formations and is a frequent excursion for Plymouth Sound Dive Club. There are schools of bass and pollack, friendly cuckoo wrasse and plenty of crustaceans whilst the pink sea fans seem in far better condition than those on the more-often dived sites. The white shell gravel that is characteristic of the Eddystone reefs reflects the light to make the location superb for photography and its distance offshore means that visibility is often excellent.
The Eddystone can be dived at any time during neap tides, but diving at slack water is advised during springs: it falls two and a half hours after high and low at Devonport.
Eddystone Reef Dive 210718 with Plymouth Sound Divers

Posted by Stephen Porter on Sunday, 29 July 2018
Eddystone has a large number of potential dive sites. The most common dive site is within the comparative shelter of the central "horseshoe" bounded by the lighthouse and stump. But surrounding this central area there are a number of pinnacles that provide more great areas to dive from. Some of these are:
Outer North Pinnacle – (50 11.571 – 04 15.997). This site has an excellent covering of jewel anemones, sponges and other colourful encrusting life. Similar to the Scillies. Although the main pinnacle is quite exposed, divers can easily find sheltered areas around the rocks.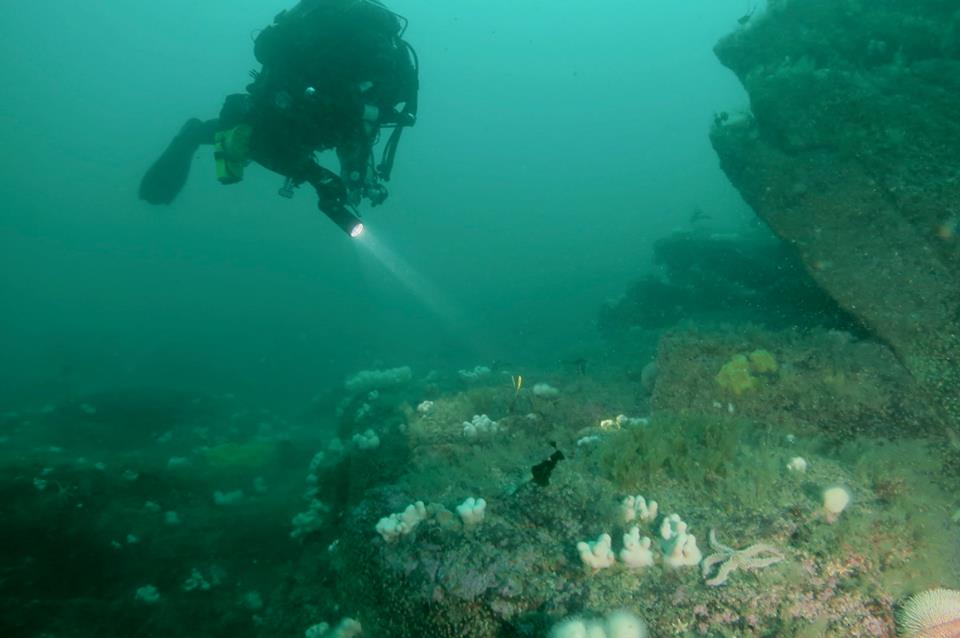 Inner North Pinnacle – (50 11.073 – 04 15.938).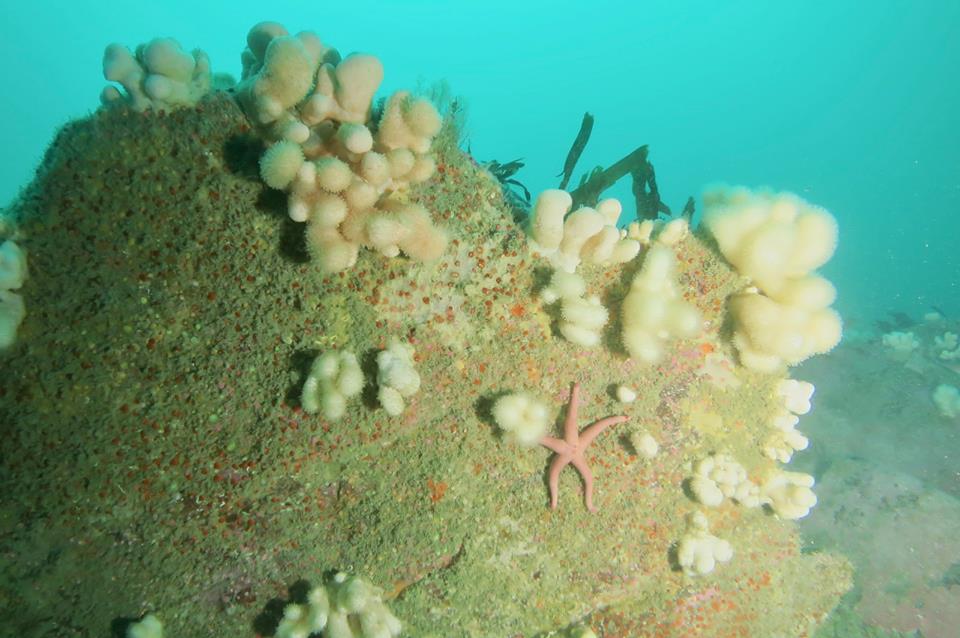 Outer East Pinnacle – (50 11.023 – 04 15.329).
East Pinnacle – (50 10.905 – 04 15.496). You can shot this pinnacle in about 20 m of water. Divers then head east until they drop down into a gulley about 25m. Then head S and SW keeping the main rock mass to your right. There are some eye catching places around here. Some of it resembles an underwater tor. Depths around 30m although you can go deeper if you wish. Lots of life – especially fish. Best to do this on slack or on an ebb tide.
South East Pinnacle – (50 10.807 – 04 15.729). This is a spectacular site. Shot in about 16m and head eastward over the kelp until you drop into a gulley. Then head south. You can quickly get to 35m or more if you go south. Best to do this on slack or on an ebb tide.
Inner West Pinnacle – (50 10.833 – 04 16.134).
Outer West Pinnacle – (50 10.979 – 04 16.374).