Totnes Castle – 50°15,373 N – 03°58,810 W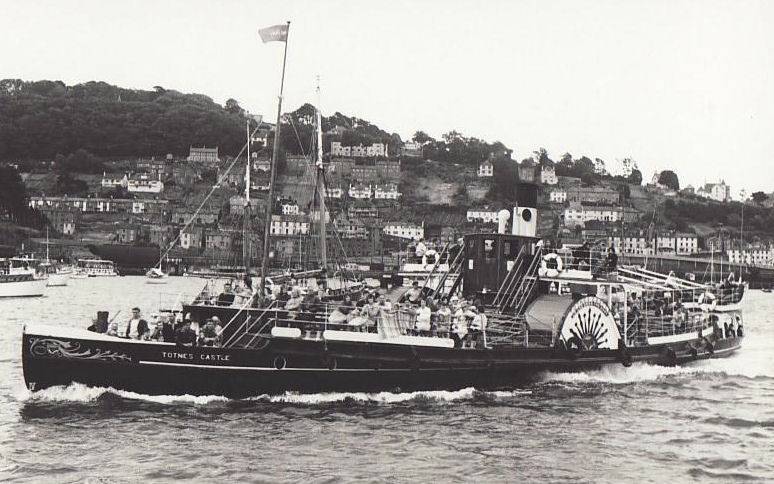 The Totnes Castle was a paddle steamer that took tourists between Totnes and Dartmouth. Built in 1923 by Philip and Son at Dartmouth. She was 108 ft long and weighed in at 91 tons. The Totnes Castle took many groups of tourists up and down the Dart until 1963. When reaching the end of her days she was converted into a restaurant, but in 1964 she was targeted to be scrapped. Whilst being towed from Dartmouth to the Plymouth breakers in November 1967, she broke her tow and sank in Bigbury Bay.
The Totnes Castle was forgotten until a survey vessel found her in 1994. She now lies in 43m of sand. The wreck is upright and mostly intact although storms and her construction means that she is disintegrating every year. Regardless, she is a most interesting dive. Although her paddle wheels have largely fallen down, her bows are now a bit twisted, her decks are recognisable and her engine pistons and boiler are still extant. Her stern has largely subsided into the sea bed. There's a lot to check out on this unusual wreck. The Totnes Castle is not a large wreck so there's plenty of time for divers to explore.
What makes the Totnes Castle particularly fascinating is that a sister boat based at Dartmouth is still taking tourists up and down the Dart. The Kingswear Castle is the last remaining coal fired paddle steamer operating in the UK today. So any diver is going to find the comparison between the wreck paled out in 43m on the sand and her active sister ship interesting.
Divers – slack is around 3 hrs before and after HW. Sandy sea bed – vis is often very good.