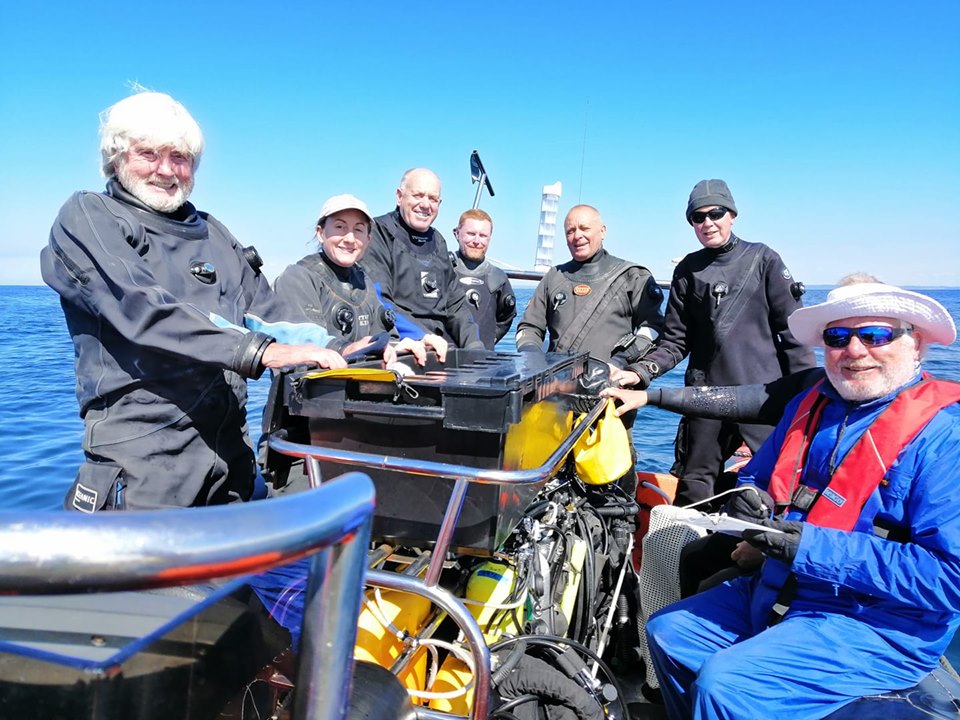 8 divers and a cox (Paul Grainger) went to the East Pinnacle at Eddystone – 22nd May 2019. Great sunshine and a dead calm sea.
We went down the shot in slack water, turned east over the kelpy rocks in 15m or so and then down into a gulley at 25m. The views began to open up since the plankton has started to fade after the bloom of the last few weeks. We headed S and SW keeping the main rock bulk to our right. Awesome rock falls, great boulders with lots of colour and fish everywhere – rock cook, cuckoo wrasse and of course pollack hunting in the currents.
A new Eddystone site to most of us.