The weather hasn't been kind in recent months but a short respite allowed four of us plus our brilliant Cox, Chris S, to head out for something a bit unusual. Down near Dodman's Point there are a group of wrecks in the 50-60m range that looked as though they aren't dived much. Certainly no-one I know has dived them.
The only problem is that they're about 25 Nm away so the weather had to be absolutely spot on and we were also a little unsure on how tidal they are. The combination of these factors led to an 0630 meet for a 0730 start which meant that we were preparing the boat in darkness!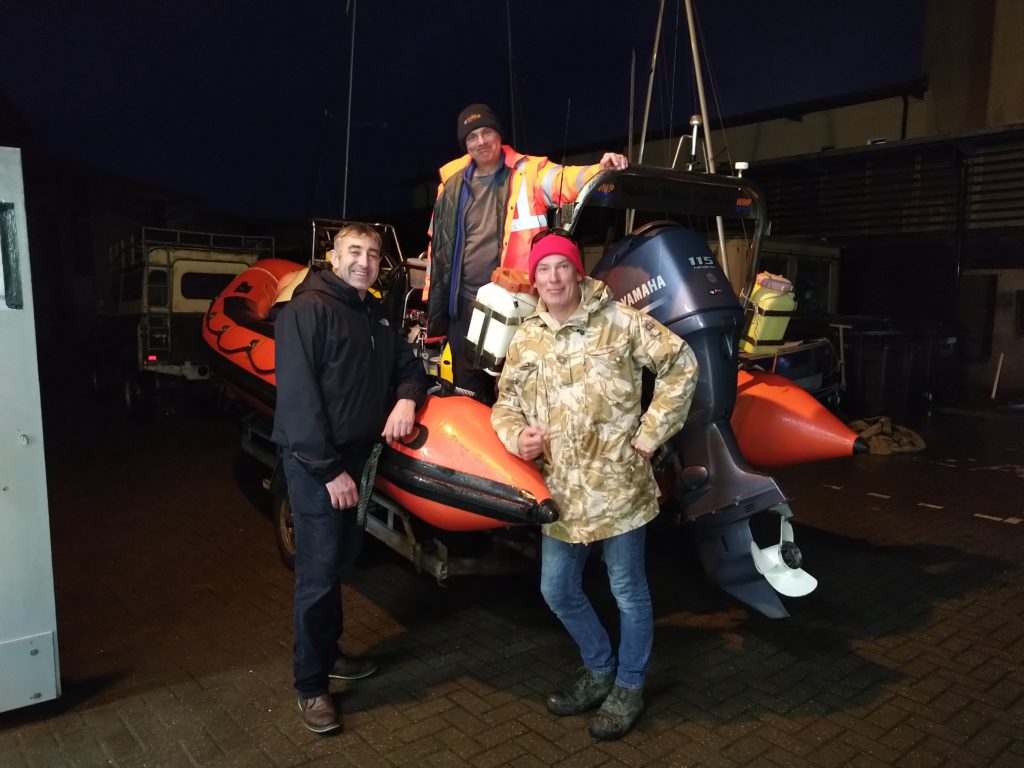 The sea was kind and we made good progress arriving on the marks we had for the SS Almond Castle only to find there was nothing there. After searching for a while we switched to the SS Carolus which we found easily. Unfortunately on arriving at the bottom of the shot (56m) there was no sign of the wreck which was pretty disappointing. Fortunately after a search we found it relatively close by so all of us were able to get on it.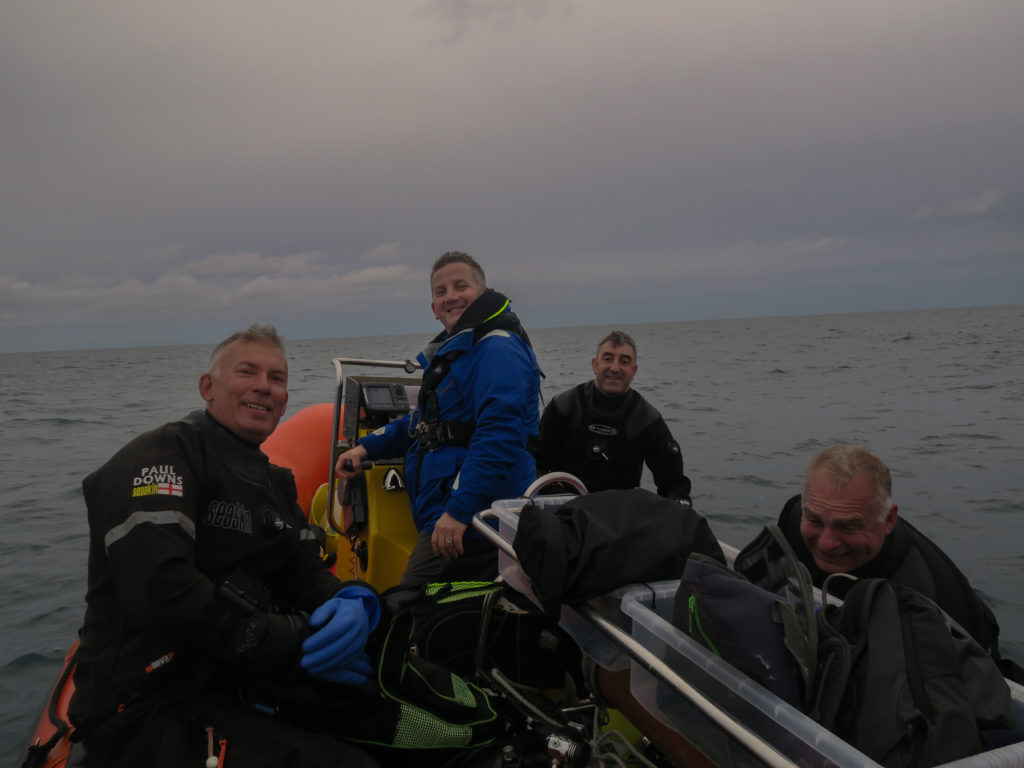 The Carolus is a 1,041 t Norwegian freighter than was torpedoed in Jan 1918 whilst carrying coal from Barry to Rouen. All the crew survived and the wreck now lies heavily broken up roughly orientated NW-SW. The impressive engine still stands well proud of the seabed.
Interesting fact: the Carolus was sunk by the same submarine that sunk the Rosehill in Whitsand Bay.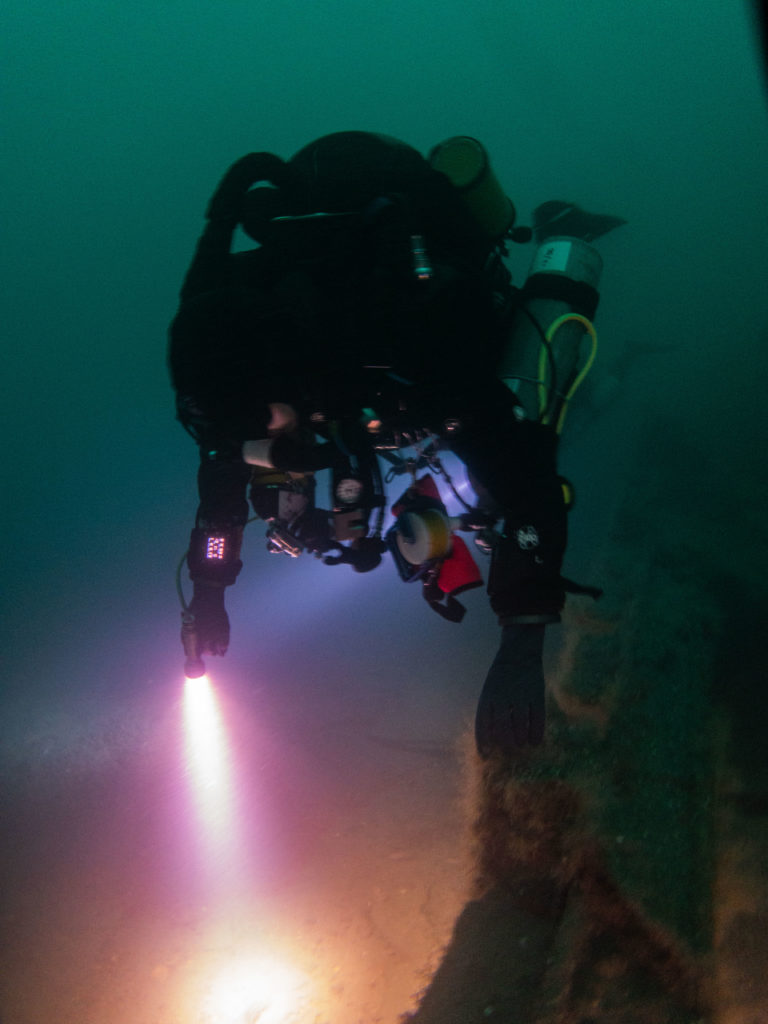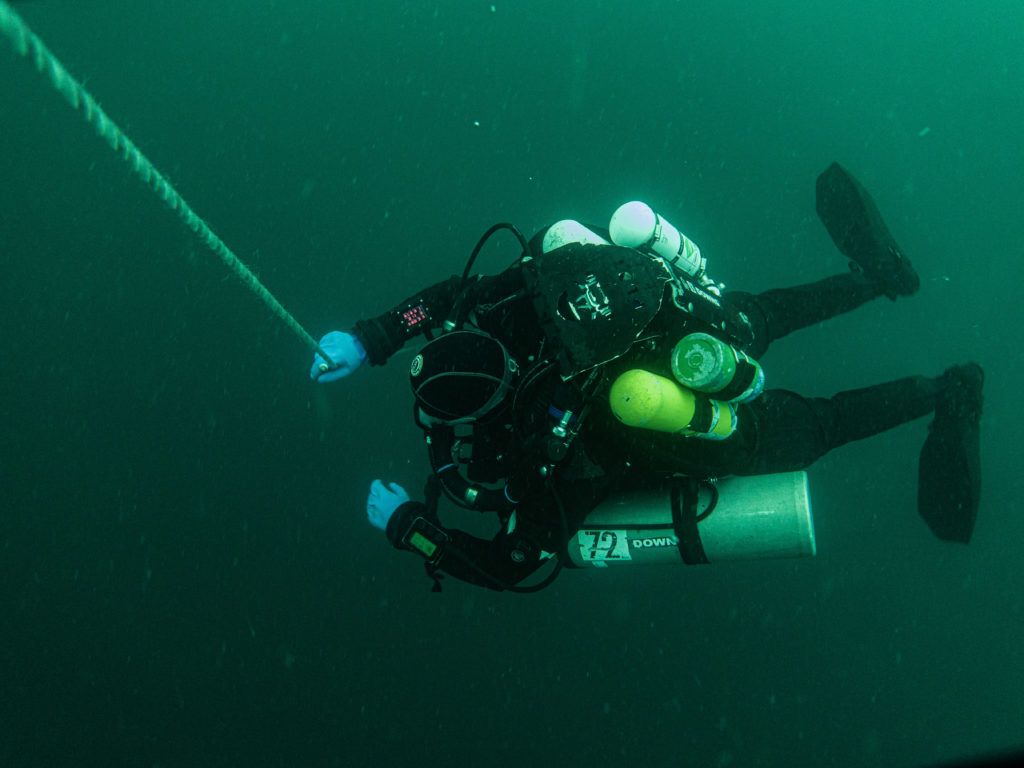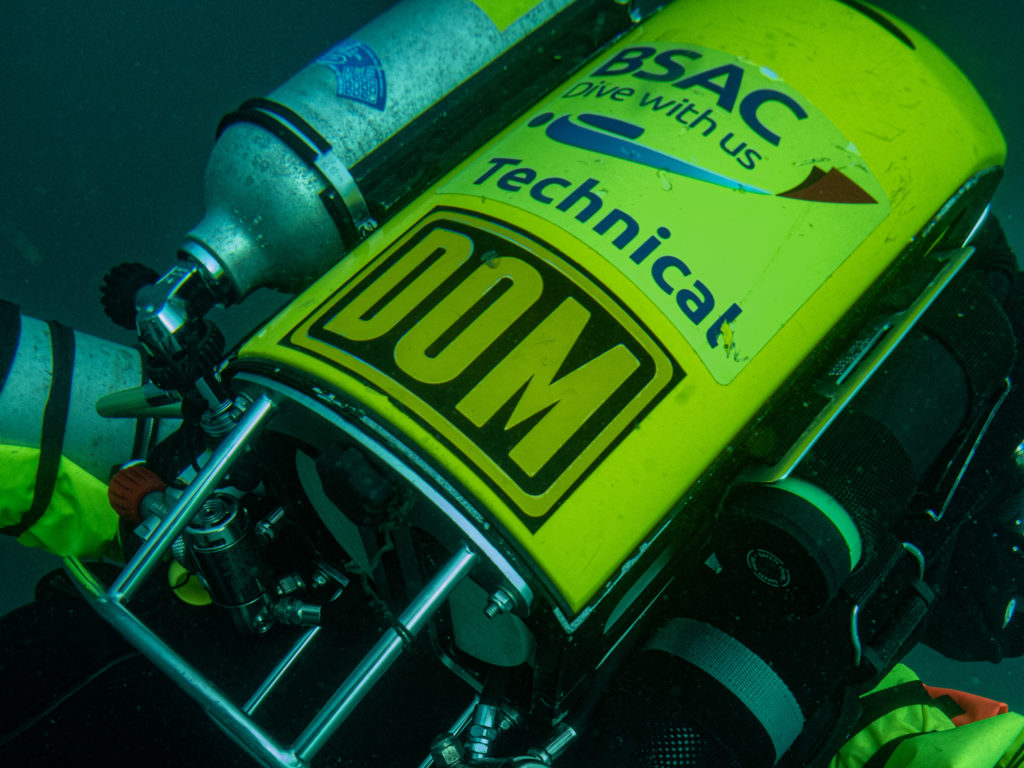 All in all a cracking day out that has shown how easy it is to travel to further afield sites. Hopefully we'll see plenty more!