On a wet blustery day, ten divers attended the Practical Rescue Management Skill Development Course that we hosted.  Along with our own members, we were very pleased to provide places to members of the Totnes Sub Aqua Club and East Cornwall Divers.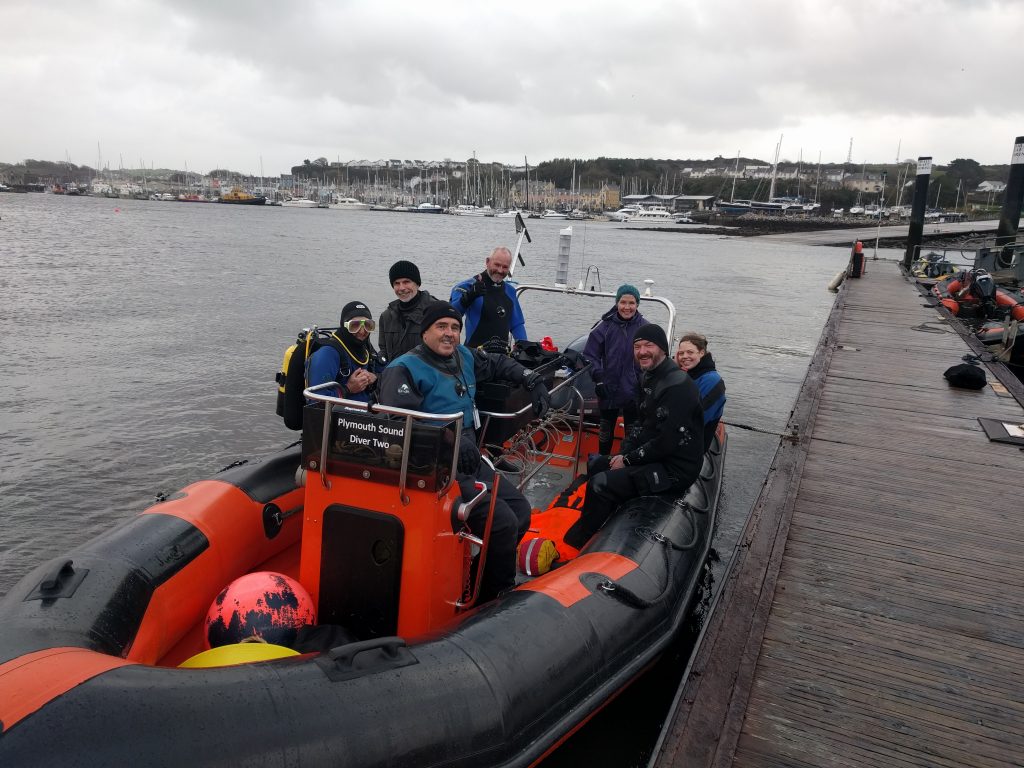 Despite the weather, each group of five managed to completed five stands thus giving everyone the opportunity to act as the Dive/Rescue Manager.  To maximise the learning benefit the scenarios were varied including missed decompression, lost divers,  entangled diver, a heart attack and severe lacerations from a propellor.  In each case a different response was required and the students rose to the challenge.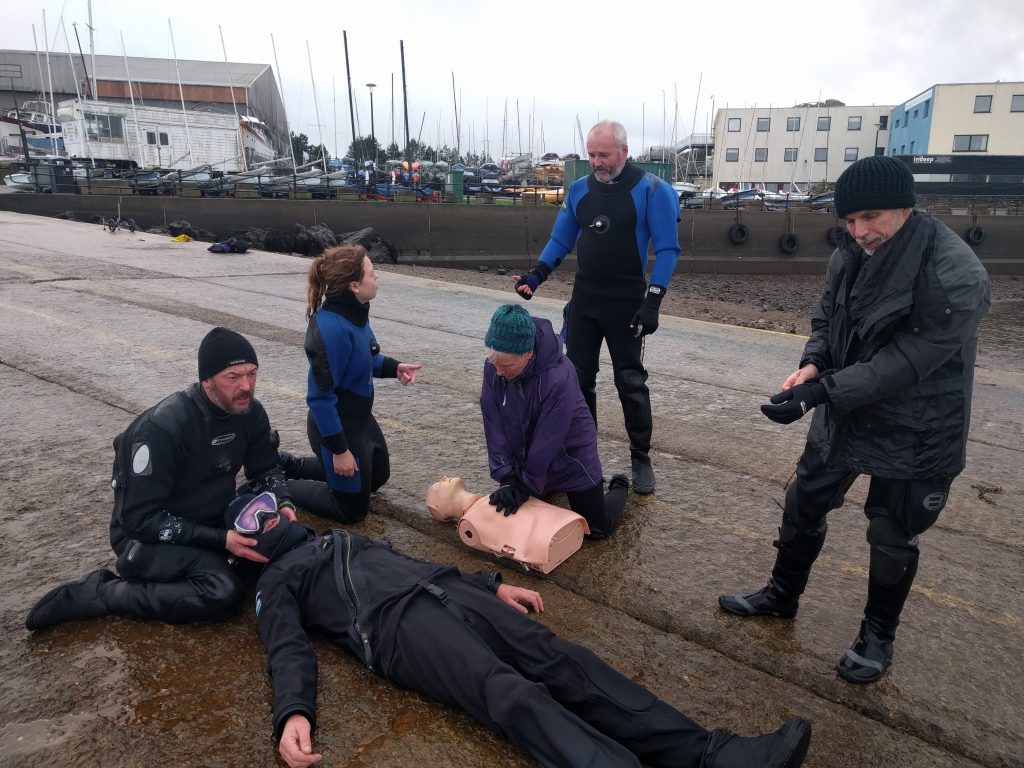 The end result was a happy group who certainly indicated that they got a lot from the experience.  If nothing else, many divers received signatures in their log books towards achieving Dive Leader.
A big thanks to Simon M, Simon P and Wayne for giving up their day to act as simulated casualties and also help out with admin support which allowed the day to go very smoothly.  Pete M, Will S and Dom R contributed as instructors along with Chris S who was the man who enabled the whole day to occur and deserves all the credit for a very successful event.