A list of previous dives that you may have missed!
---
No doubt a lot of you will be getting incredibly cheesed off with the inclement/unreliable weather which is only likely to get worse as the weeks progress which as per usual will restrict diving to an absolute minimum, but there is light at the end of the tunnel.
Live aboard/Blue 02/Deep South "Blue Horizon"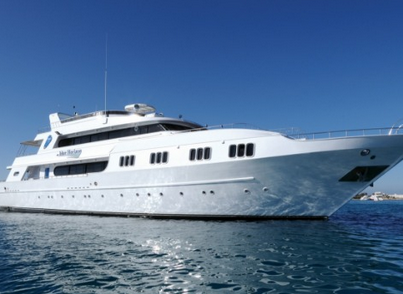 The cost including BSAC discount of 5% would be £847.00 + flight. As a guide price I have just booked a flight to Marsa Alam for £263.00 return plus the usual baggage add-ons etc.
The package price includes: –

7-Nights full board accommodation in Classic Cabin (based on double occupancy)
6 Days of diving with up to 4 dives per day
Transfers between local airport and live aboard on days of embarkation and disembarkation
Marine Park & Port Fees
Environmental Tax
Water/coffee/tea/soft drinks
12 Litre cylinder with air fills
Weights
The itinerary focuses on the reefs of St John's, Fury Shoal and the Elphinstone, along with the reefs of The Wadi Gama area.
I know for myself it will be a chance to brush up on open circuit diving skills in lovely warm clear water, with a minimum of diving equipment, but not forgetting of course Speedo's and Shades etc …..
You can find more information at :-
https://blueotwo.com/boats/m-y-blue-horizon/ed499ef906bc72bf89c197802d877ea7
Or you can email me at :- [email protected]
Target is August Conseil (72m) or Stonehaven (64m) if weather isn't as good
Depths suitable for all divers